Congratulations! Amanda Semenuk, Zoology student the University of Guelph​, received the President's Award for best conference talk at the Entomological Society of Ontario meeting last weekend.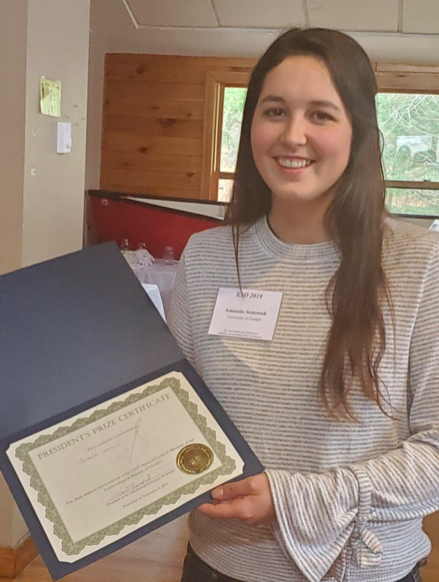 This past summer Amanda conducted research about carnivorous plants and the surprising things they eat based here at the AWRS​. Amanda's talk, titled "Carnivorous plants and bog arthropods: diversity and trophic level", compared the different prey capture mechanisms of carnivorous plants (e.g., pitfall trap of pitcher plants, sticky-trap of the sundew) and their resulting prey. Does this difference in trapping-mechanism result in differences in captured prey? Using DNA barcoding and stable isotope analysis of insects collected from carnivorous plants in Algonquin Park, Amanda demonstrated unique prey assemblages for two neighbouring carnivorous plant species.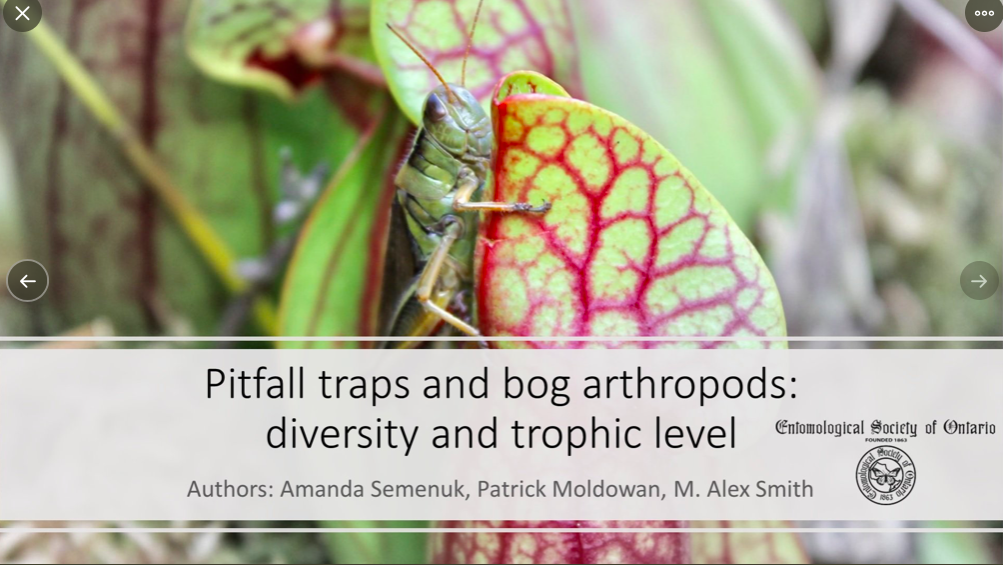 "I love learning about these plants and am so excited that others are as fascinated by them as I am!"
For the past 149 years, the Entomological Society of Ontario has been dedicated to furthering the study of insects.
A very well-deserved award, Amanda!